FabWords: Bring some flair to your AdWords campaign
In honor of the season two premiere of Netflix's Emmy Award-winning smash-hit "Queer Eye," it's time to give your AdWords account a little makeover of its own.
Check those recommendations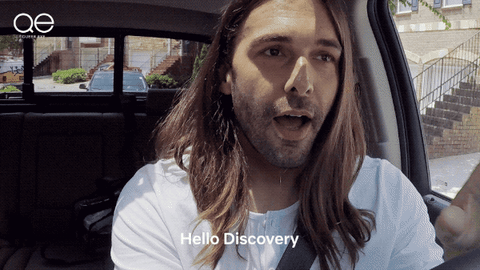 One of the easiest ways to improve your AdWords performance is to check the Recommendations tab. Here you can find specific tips suggested by Google for each of your campaigns along with your account health score. The account health score measures how well you follow standard best practices and leverage platform features.
 And we're not done yet! Underneath the account health score, Google provides optimization suggestions to help improve performance. You will still need to thoroughly review any opportunities that are in the corresponding tab or suggested beneath the account health score. Of course, these recommendations are not always a perfect fit – be sure any recommendation you consider works for you and your specific campaign goals. Better to dismiss ill-fitting recommendations that try forcing them into campaigns.
Discover the beauty of the search terms report
Spend money more precisely by targeting searches that count. Reviewing the search terms report each week should be of paramount importance. Without it, you may not realize that your ad for promotional office swag also pops up on searches for "'The Office'" tv show merchandise" or for "Milton's red stapler from 'Office Space.'" In this situation, neither search is where you want your ad to appear. However, once armed with this information, you can adjust your keywords accordingly to limit unrelated searches. Add unrelated search terms as negative keywords and designate terms with high potential as new keywords. You make the most of your budget by only showing your ads to those who are actually interested.
Obsess over ad optimization
When was the last time you looked at your ads? No, really!
Your ads don't just optimize themselves. Just like our wardrobes, your ads also need some periodic TLC. Of course, getting consistently high marks and the best return on your ad spend demands regular optimization. Think of fine-tuning ad components to yield the greatest return as your new obsession. Start with click-through rate (CTR) metrics for text and/or display ads to determine your best and worst performing ads. Low performers require a bit of tweaking, making them a great canvas to experiment with the characteristics of higher-performing ads. Digging deeper, you should look at your headline, description and even the landing page to see what elements are worth tweaking. Monitor the effects of each change over time to obtain an overview of what worked and what still needs work. Like I said, optimizing ads will become your newest obsession.
Reconsider your targeting methods
Think about your goals on AdWords. If your goal is to drive more call conversions to your store, it doesn't make sense to run your ad just as prominently and frequently outside business hours as you do during business hours. I don't mean halting the ad altogether during off-hours, but do play around with the use of ad scheduling to increase frequency during business hours and reduce it during off times. Likewise, you can also ensure your ad doesn't run in areas you don't currently serve or in front of uninterested audiences. Your AdWords budget is too precious to waste. Spend some time scrutinizing where, when and to whom your ads should be displayed.
Get help, call the AdWords support line
When managing your AdWords account you should have the same mindset. Paid search advertising is not a walk in the park and try as we might, even the most well-thought-out plans can fail. In cases where we've done it all and still can't find success, the AdWords support line is here to help! Google is very adamant about providing as much support as possible and their phone number is located under the "Settings" section (gear icon) of the toolbar. If chatting on the phone isn't your thing, try the online chat feature, peruse the bevy of support articles in the help center and check the community forum. Bottom line: if you are struggling to function because of AdWords—help is available. Don't be afraid to ask for it.